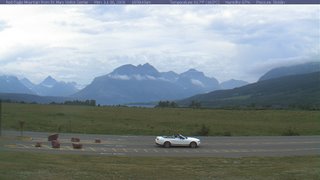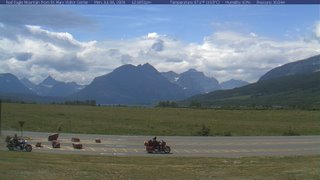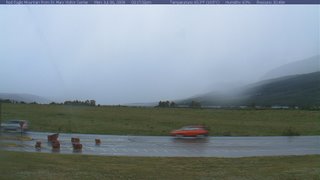 One of my favorite places is St. Mary, Montana, the east entrance to Glacier National Park - the east approach to Going to the Sun Highway.
It has a webcam
that I like to keep open, like a screen background that changes. Monday there was an interesting change in the weather. During the late morning filtered sunshine and noon bright Sun convertibles and motorcycles were going into the park. Then when it turned to rain the cars were leaving so fast they were a blur to the camera. All the
Glacier NP webcams
.
Click on any photo to enlarge it.