These cartoons capture much of the debate. We have seen before that the Democrats would rather have a problem get worse than have George Bush get any credit for improving (solving) it.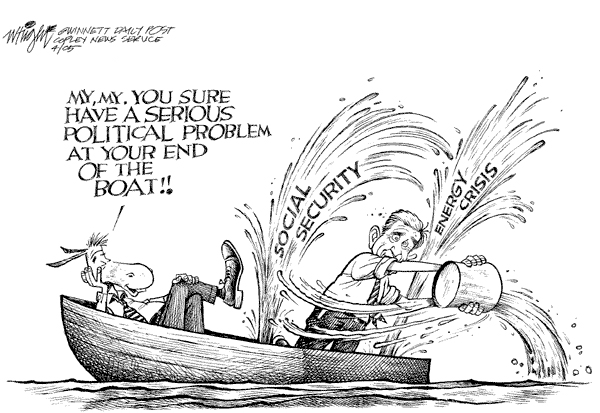 The next two are larger images, so I am linking to them. This sums it up very well. With personal accounts you will be able to save a nest egg that you can will to your children or someone.
Chuck Asay Comparing retirement plans
I have verified that in 1983 when the US Senators and Congressmen had to give up their own plan and go into Social Security with the rest of us that Congressman Harry Reid introduced a bill to stop it. He tried to stay out of Social Security. Now he says he thinks it's perfect. But this is the action he took then.
BobLang - DingyHarry's buried trunk
Thanks to Socialsecuritychoice.com for the links.