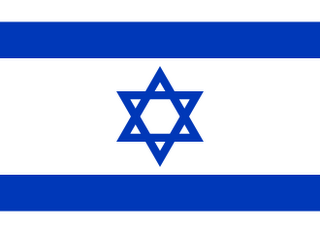 Congratulations to Israel for 61 years independence living among enemies that shoot rockets at towns, that is, civilians. It has been difficult; keep it up.
Obama congratulates Israel on 61 anniversary of independence | Israel | Jerusalem Post
:
The US bond with Israel is "as unshakeable as ever" as both nations pursue peace, US President Obama said on Israel's 61st birthday. "On behalf of the people of the United States, President Obama congratulates the people and government of Israel on the 61st anniversary of Israel's independence," said the statement issued Tuesday by the White House. "The United States was the first country to recognize Israel in 1948, minutes after its declaration of independence, and the deep bonds of friendship between the US and Israel remain as strong and unshakable as ever. "The President looks forward to working with Israel to advance our common interests, including the realization of a comprehensive peace in the Middle East, ensuring Israel's security, and strengthening the bilateral relationship, over the months and years to come," the statement continued.
More about those neighbors. The
Palestinian news agency Ma'an
reports that a military court has imposed a sentence of death by hanging on 59 year old Anor Baririt, of a village near Hebron. He was convicted by unanimous vote of the judges for the crime of selling land to Jews. Selling land to Jews is worse than murder; the death penalty for it.