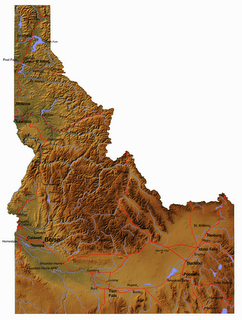 Christine Gregoire and her molasses Democrats finally agreed on their beloved tax increases after 26 days. Though
EFF WA
sees signs of continued discontent. And who benefits? Idaho.
A business-and-occupation tax surcharge would raise the single largest amount of money, about $246 million through June 2011. It would increase from 1.5 percent to 1.8 percent the B&O tax paid by service businesses, with exemptions for hospitals and research and development. A tax credit for small businesses would be doubled. Seattle Times
Increase the taxes that hurt businesses. That will reduce the creation of jobs. That must be their thinking? What did they do about their increases in spending and
pay increases for state employees
during those 26 days? Nothing, of course. Gov. Otter of Idaho didn't expect more help so soon.
Actually, he did
, but still can't believe it. He
welcomed Areva
, a $3 billion plant and up to 400 jobs in March.