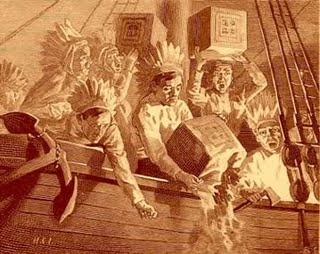 Thursday April 15 come out and tell elected officials that you don't like raising taxes to pay for irresponsible spending - green buildings that don't save energy, pay increases during the recession and ever-increasing costs for every program with little consideration of alternate approaches like contracting out state services. Tax increases raise the cost of doing business, discourage investment and cost jobs.
Washington State Tea Party Movement
lists events in Olympia noon to 3:00 Bellevue 11:30 to 2:00 Seattle 5:30 to 7:30 Also Anacortes, Bellingham, Everett/Snohomish County, Moses Lake, Mt. Vernon, Okanogan, Prosser, Sequim, Spokane, Tri-Cities/Richland, and Walla Walla. Note: Clarkston/Lewiston and Yakima had events on April 10. See
WS Tea Party Movement
for details.