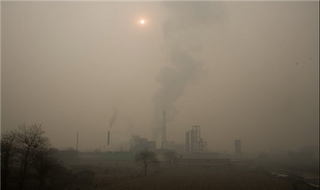 China will do anything - anything - to look good for the Olympics. Friends who recently spent a few weeks there tell us that, despite building many hotels, they are tightly controlling the number of non-Chinese visitors. They want just a few for the cameras, but they will fill the stadiums with Chinese. They are even telling their ringer spectators which country to root for! After all, how excited will they get for a contest between Belgium and Chile? Air pollution is a huge problem in Beijing. So what do they do? Shut down half the city for the 3 weeks before! LA cut way down on driving during the 1984 Olympics, but nothing like this.
Yahoo! News
:
Half of Beijing's 3.3 million vehicles will be pulled off the roads and many polluting factories will be shuttered. Chemical plants, power stations and foundries left open have to cut emissions by 30 percent — and dust-spewing construction in the capital will be halted. In a highly stage-managed Olympics aimed at showing off the rising power of the 21st century, no challenge is greater than producing crystalline air for 10,500 of the world's greatest athletes. "Pea-soup air at the opening ceremony would be their worst nightmare," said Victor Cha, director of Asian Studies at Georgetown University... A World Bank study found China is home to 16 of the 20 worst cities for air quality. Three-quarters of the water flowing through urban areas is unsuitable for drinking or fishing.
They have been struggling to clean the grossly polluted water at the sailing venue for several weeks now. Not to make it safe, just to look good. I am sure we will see some degree of this with the winter Olympics at Whistler and Vancouver, BC. But only a shadow of this.