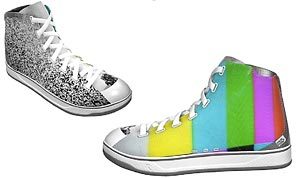 Use consumers to design products and to help figure which ones to sell. I am always watching for new ideas that lead to increased productivity or better products. Ryz, Portland startup, is helping companies use the internet to solicit product designs from the public, then to run polls on popular product designs. First replace in-house design, saving money. Second, replace market research. It's Wikipedia for products and markets. Though not so open.
Seattle Times
"It's a more economic model," said Eric von Hippel, a management professor at the Massachusetts Institute of Technology and author of the 2005 book "Democratizing Innovation." "The users are making designs, and other users are getting to choose the ones they like. The first function replaces in-house research and development. The second function replaces marketing research," he said. "If you're looking at it from a manufacturer's point of view, you're exporting all these costs."
Prof. von Hippel knows better than to say outsourcing all those costs, which it is! The article also shows clues that flexible production of shoes is bringing us the era of "group" shoes, like T shirts 25 years ago: it is now economical to manufacture a custom design for a run of a few dozen shoe pairs. Personalized T shirts arrived about 10 years ago; personalized shoes soon?