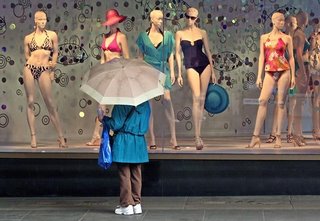 ☀
The first week of this June was the coldest in Seattle since 1891, according to UW metrologist Cliff Mass.
☃
This year was the worst year of the barbecue index since 1917," said Mass. "We only got to 60 degrees 23 times this year. Compare that to 1934 (74) times or 1992 (69) times."
The "barbecue" index. That's the number of times since March 11 (the usual start of spring here) temperature climbs to 60 degrees or more — a temperature that Mass thinks people are comfortable being outside in. How about if you compare this year to the average, Mass? It's easy sensationalism to compare to the worst ever.
☂
The coldest spring in record keeping history was 1917. This year is tied with 1908 for 2nd coldest as of June 9th, he said. The warmest spring was 1934.
☁
☁ ☁ ☁ ☁ ☁ ☁ ☁ ☁ ☁
Seattle is the rainiest city, right? We are in a B league at best. The contenders for rain champion haven't heard of cool Seattle. Have you heard of Reunion? A remote island in the Indian Ocean.
12 feet of rain in 3 days. And this is not so remote that people don't live there - Hellbourg, Reunion - 3/13/08
I am looking for official data for June to focus this. The SeaTimes prints the stats for the month on the first day of the following months. But it wasn't in today.