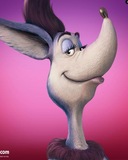 Albert Gore Jr. continues in form. He repeatedly wants you and me to leave our cars and ride his buses. His
limo habit is well documented
, except for a few well chosen photo ops. And his two mansions each
use as much energy as several homes
of the peons.
New source: Washington Post "
Making Gore's Switch Isn't Quite So Simple
" For the Goreacle: Profit
Forbes.com: Digital Rules By Rich Karlgaard
:
Follow the money and you'll find it. Al Gore is a partner at the prominent West Coast venture capital firm, Kleiner Perkins Caufield & Byers. The ex-veep and Nobel Prize winner is the most politically connected member of KPCB's "green tech team." KPCB is a justly famous VC firm. It funded Genentech, Compaq, Sun and Google, among others. Since 1972 the San Francisco/Menlo Park firm--under the first-generation leadership of Tom Perkins, Gene Kleiner and Brook Byers and, since the early 1990s, under John Doerr--has performed dazzlingly well for its limited partners. The best guess is annualized returns north of 40%. But KPCB hasn't had a big hit since Google. And now, according to this Fortune story, KPCB has bet the farm on green technology. Al Gore is a visionary (if you like him) or a fraud (if you don't). Drain the emotion and a more accurate description of Gore emerges. He's a lobbyist.