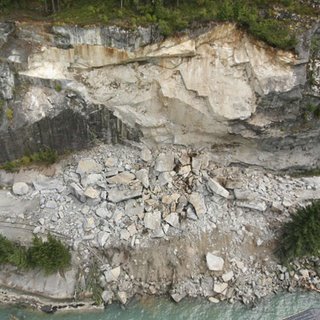 A massive slide closed the scenic Sea to Sky highway between Vancouver, BC and
Whistler mountain
- the ski area - at midnight Tuesday. The original estimate had the highway reopening on Monday - surely for limited traffic and long delays. We will just have to stay. And enjoy it.
We are fortunate and don't have to leave for another week. But our daughter and son are driving up Thursday. The alternate route is much longer. The 3 hour drive from the US border becomes 6 hours. From Vancouver it's even worse.
Update
: it was long, but they made it.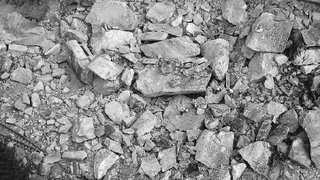 Update Sunday 8/3
: The highway opened Saturday at 11 PM, cleared and repaved. All lanes will be open for this 3-day weekend. We expect lane restrictions after that. The effort to clear and repair the highway was heroic. Congrats to BC.
In the first photo find the highway in the middle and the rail tracks by the water!
In the second find the people; they look very small.
Click the photos to enlarge.